Hillhurst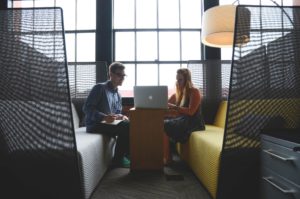 Personal Financial Planning
A comprehensive personal financial plan is the foundation of our client relationship.  It is where Hillhurst provides real value to our clients.   Our goal is to offer professional planning services to anyone that wants help and clarity in planning their financial future.  In that regard, we will scale and tailor our personal financial planning services to address the needs of any client financial situation.  We can help a client just starting a career out of college to an ultra-high net worth individual and family with complicated planning issues.
We believe that financial planning recommendations, especially those relating to investments, cannot be appropriately made without a comprehensive knowledge of a client's financial circumstances.  We begin the process with an understanding of the client, the client's family, goals, and how the client wishes to live his or her life.  Together with the client, we gather data on the client's entire financial picture.  Our analysis of this data will allow us to assess the client's financial goals and desired lifestyle in the context of his or her financial circumstances.  We then make recommendations, addressing each of the following integral financial planning areas:
Cash flows

Savings and Investments

Taxes

Insurance 

Education Funding

Retirement

Estate 
We believe a personal financial plan should not be a static document.  It should be dynamic, that is, monitored and continuously updated through real-time inputs and immediately adjusted for changes in a client's financial circumstances, goals and life.  We believe timely and efficient financial decisions, including investments, can only be made in the context of a current and updated comprehensive financial plan.  These services, including implementation of the financial planning recommendations, are included in Hillhurst's wealth management services.
Alternatively, clients may decide to implement the recommendations on their own.  For those clients we recommend, at a minimum, an annual plan review to discuss any changes in the client's circumstances and make needed revisions to the plan. 
Clients implementing their own plan and requiring on-going financial consultation, may retain Hillhurst on a limited basis.  We can assist in plan implementation, make changes to the plan, discuss specific financial topics, or evaluate a specific securities investment.
Clients may also separately engage Hillhurst for investment management services.