Hillhurst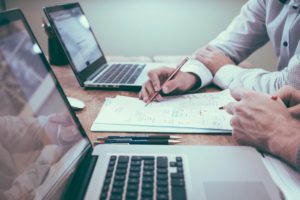 Wealth Management
Hillhurst's wealth management services include assistance in the implementation of the comprehensive financial plan and recommendations.  The client's financial plan is dynamic with real-time inputs and continuously adjusted for changes in the client's circumstances, goals and life.  We monitor the plan on an on-going basis.  Each client has a private dashboard to view his or her financial information in customizable summary format and a private on-line vault containing all important client financial documents. The financial dashboard, plans and vault are easily accessible on any device including smartphones.
Wealth management services also include continuous strategy development and active management and monitoring of the following financial areas:
Cash flow and budgeting

Active tax planning

Education funding

Insurance planning

Investment portfolio design

Retirement planning 

Wealth transfer
Hillhurst will work with your existing professional advisors to assist in developing and implementing recommended strategies.  If necessary, we can recommend highly qualified advisors from our relationship network.  Once all strategies are implemented we will monitor the plan and recommend changes to adapt to new and changing circumstances.  Hillhurst's wealth management activities will be communicated in any format and at any frequency desired by the client.  We will adapt to our client's lifestyle and requirements, but at a minimum, we recommend a comprehensive quarterly update.