Hillhurst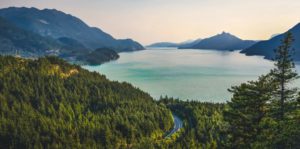 Our Values
Our mission is to provide financial "peace of mind" to the lives of our clients helping them achieve specific life goals and the ultimate satisfaction of living their desired lifestyles.  We achieve our mission by providing personal financial services within the context of our core business values:

Independence – We are free to recommend any product or investment that fits each client's specific needs. We do not sell financial products and therefore we receive no commissions.
Fiduciary Responsibility – Our client's best interests are always a priority.  We avoid all conflicts of interest and the appearance of such.
Professional Ethics – We strictly adhere to professional ethics as promulgated by the Certified Financial Planning Board and the American Institute of Certified Public Accountants.
Comprehensive Planning – We incorporate your entire financial life into our planning.  In our opinion, it does not make sense to make recommendations and act on one segment (e.g., retirement planning) without an understanding the effect on other areas of your financial life.
Low Investment Costs – We strive to provide the best investment management services at the lowest feasible costs through the use of exchange traded funds ("ETFs"), low-cost mutual funds and low cost partner broker-dealers.
Transparency – No hidden fees. Our clients know their total costs for planning services and investment management.  This includes our fees and your total cost of  investing.
Tax Efficiency – We plan for tax efficiency in every aspect of financial planning, not just investment management.
Teamwork – We work with your trusted professional advisors to minimize duplication of effort and to develop a team approach in all segments of your financial plan.
Excellent Service – We value best-in-class responsiveness in any client matter whether delivered personally or technologically.
Technology – We invest in the latest, proven technologies not only for firm efficiency but to deliver better client service and real-time reporting in any format to any device.
Education – Our processes are designed to educate our clients in personal financial planning and investment management which leads to more efficient client communication and decisions.

Our Service Philosophy
To provide the best possible service and be responsive to our clients 24 hours a day, 7 days a week. We strive to consistently exceed our clients' expectations and to be their go-to advisor for all financial decisions.