Hillhurst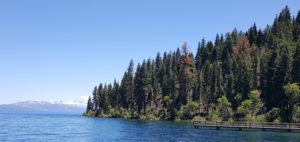 Welcome to Hillhurst Wealth Management!  We commenced business on January 1, 2018 and are excited to provide personal financial planning, investment advisory and wealth management services no matter what financial circumstances you may be experiencing.  Our  first blog entry offers information on the conception of the firm. 
I am the managing owner of Hillhurst and have worked in financial services for almost 30 years. After my CPA training at Arthur Andersen & Co., I worked for 10 years in an ultra-high net worth family office in Los Angeles, ultimately as its chief financial officer.  I am talking Forbes 400 wealth, private jets, yacht and close to 30 employees.  At the family office, I obtained extensive experience in financial planning, investment management and earned my certification as a financial planner.  The family also participated in complicated private investments including a fund that invested in any type of public security and used leverage extensively.  It is now known as a hedge fund but that term only came into general use in the mid 90's.  I also learned to perform private investment due diligence and to administer philanthropic entities. It was a great company and a lot of fun to work there.  I loved the family office environment and especially the work.  I am fulfilling my dream to once again offer those same type of wealth management services to everyone, not just high net worth families.
The patriarch of the family transferred me to a large asset management company he founded where I helped to build the accounting department for a series of alternative investment strategies (e.g. mezzanine, high yield, distressed, etc.) that had merged into the firm.  Eventually, I was asked to transfer to the group that managed those alternative investments.  After an additional 12 years of experience administering several public and private alternative investment strategies, the group spun off from the large asset management company and formed a new company.  I was named its chief financial officer.  The new asset management company doubled in size in 5 years after which I "retired" to fulfill my dream of starting my own personal financial planning and wealth management firm.
So why Hillhurst for a name?  Googling a definition of "hurst" yields a "hillock" which is partly defined as a wooded rise.  The above pretty picture of a beautiful portion of Lake Tahoe makes sense now.  At least I thought so.  How does the picture relate to what we do?  Well, it can mean different things to different people.  To some it may mean a beautiful place to spend a vacation, or a place to live, or even a place to retire.  Of course it depends where you are in life and your economic circumstances.  We all won't be billionaires but reasonable lifestyle goals are attainable with educated choices and comprehensive personal financial planning dynamically updated and revised on a real-time basis.  
That is where Hillhurst can and wants to help, but no sales pitch here.  If you wish, you can visit our website for more information on our services.  Future posts will have more valuable discussions on personal financial planning, investment advisory, wealth management topics, news and commentary.  The goal is to educate.  I hope you stay tuned.
We wish you a very Happy New Year!
Joe Keenan